Vivien Koh
Data-Driven Brand Loyalty
𝐃𝐢𝐝 𝐲𝐨𝐮 𝐤𝐧𝐨𝐰? 𝐊𝐞𝐞𝐩𝐢𝐧𝐠 𝐨𝐧𝐞 𝐦𝐨𝐫𝐞 𝐥𝐨𝐲𝐚𝐥 𝐜𝐮𝐬𝐭𝐨𝐦𝐞𝐫 𝐢𝐬 𝐞𝐪𝐮𝐢𝐯𝐚𝐥𝐞𝐧𝐭 𝐭𝐨 𝐠𝐚𝐢𝐧𝐢𝐧𝐠 𝟗𝟓 𝐧𝐞𝐰 𝐜𝐮𝐬𝐭𝐨𝐦𝐞𝐫𝐬!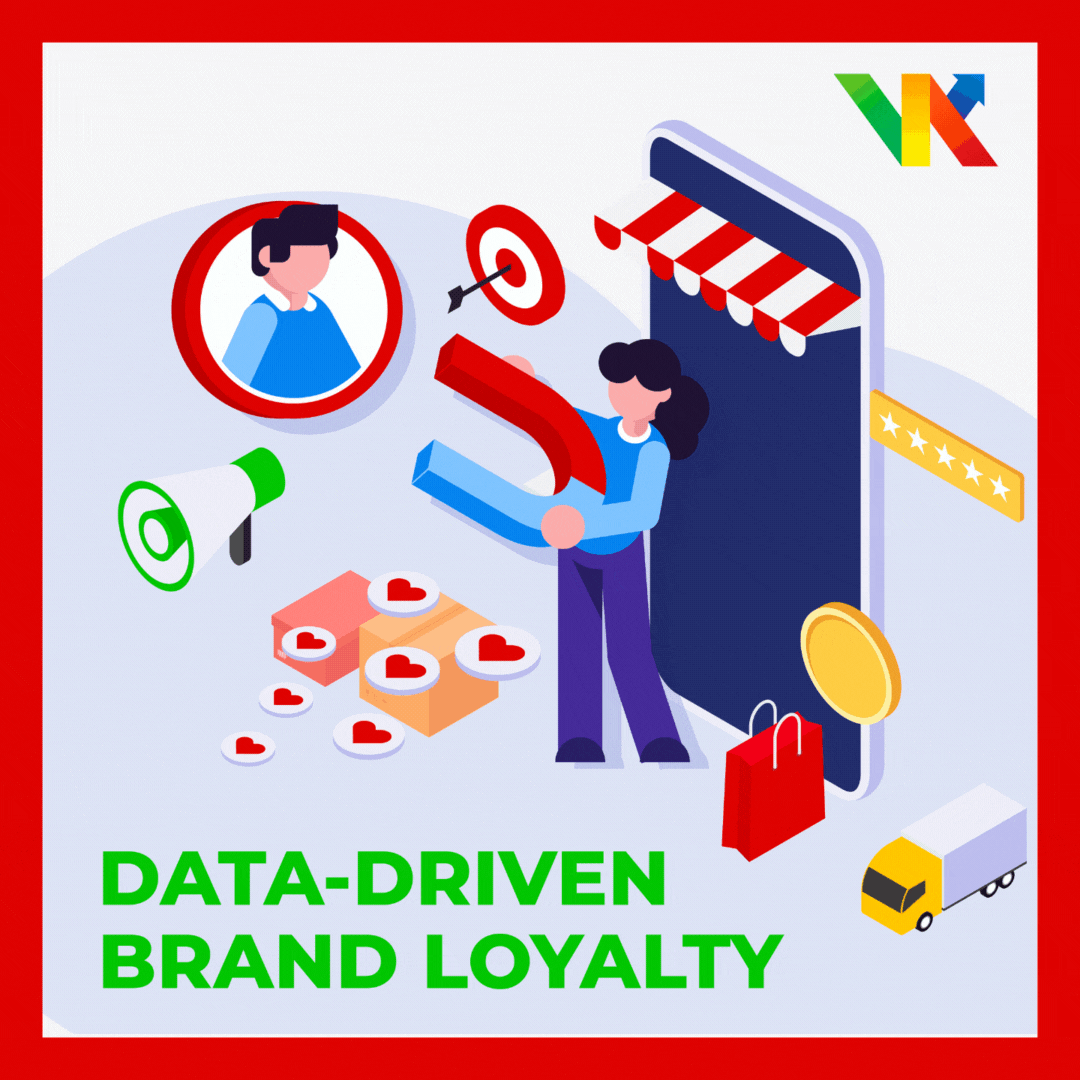 Consumers have a wide variety of options nowadays. Thanks to the acceleration of digital marketing, consumers now have a myriad of new brands to explore, after conducting just one Google search for a product or even just by visiting a website. Today's consumers don't hesitate to swap brands and explore new brands in their preferred categories.
As such, it's increasingly important for brands to build brand loyalty, which in turn lead to the emergence of brand ambassadors and long-term customer retention.
📌 Why Customers Switch Brands
In the last 12 months, almost 75% of shoppers modified their buying habits. More than 40% changed brands, and 39% switched retailers. Some customers are simply looking to explore alternative options. Others choose to switch to businesses that provide greater value for their money, while some are beginning to shift towards companies that best reflect their values.
Despite these changes, one thing remains constant — the significance of high-quality data. After all, sound business decisions require a data-based strategy, which naturally depends on having knowledge of the needs, wants, and behaviours of your customers.
📌 Using Data to Gain a Competitive Advantage
Deriving insights from customer data can help businesses improve their goods and services and lower churn rates. On top of that, data collection can also help companies enhance website user experience, which directly affects conversion and engagement rates and shapes better perceptions of the brand.
The ability for brands to improve their customer experiences is one of the most important advantages of data collection. Although providing an outstanding customer experience may seem like a difficult goal to pursue, research demonstrates that it is unquestionably worthwhile.
Brands with great customer experiences have greater room for error, are able to charge more for their products, experience a big rise in customer lifetime value, and most crucially, see a rise in customer loyalty. Keep customers coming back to your brand by providing them with unique experiences they won't be able to get elsewhere.
📌 Tips for Data Collection
First, it is crucial to understand your business goal for data collection. Spending time and money on data collecting is completely useless if you don't know what you're going to do with it. Focus on the data you want and the collection strategies that will be effective to obtain it. It is essential to know whether your objective is to improve customer experience, update your website, or develop your goods or services, for example.
After collecting data and using insights to implement changes, the failure to monitor the long-term results is one of the most frequent errors businesses make. Make sure you have the analytical tools in place that will enable you to track results, especially if your objective is to attract more long-term customers. To better understand where you are in terms of customer loyalty, keep an eye on your bottom line, churn rates, and customer lifetime value.
📌 Increasing Customer Loyalty With Data
1️⃣ Increase Personalisation
Up to 75% of customers get frustrated when content is not personalised to their needs. It's critical to collect enough information to put consumer behaviour in perspective. Assemble data from a variety of sources, including your own and external sources. Customers will be amazed by your detailed personalisation if you gather these essential indications, such as demographic data, lifestyle information, purchase intent, and life stage information.
2️⃣ Use Data to Improve Customer Relationships
Keep in mind the opportunities that data collection creates for customer relationship-building, especially if you are looking to increase customer loyalty. Long-term company success may be achieved by doing something as straightforward as thanking customers for their involvement, or highlighting your top supporters.
3️⃣ Provide Relevant Rewards
Push customers to actively participate in your loyalty programme by considering the rewards that they truly want. More brands are moving into the field of experiential rewards, where customers receive experiences such as an in-store styling session or a complimentary consultation. These services could promote stronger brand affinity and be deemed as more beneficial to the consumer, as compared to a mere purchase reward.
4️⃣ Re-Engage Your Customers
It's crucial to actively win back your customers. Know who your consumers are, and motivate them to take action and engage with your brand through insights derived from past customer data. With insights on your customers, you can power loyalty programmes that boost revenue, cultivate a following of devoted customers, enhance your reputation, and gain wide appeal.
📌 Ready to Drive Customer Loyalty With Data?
VKT offers strategic consulting focused on accelerating your company's growth. Expect not only solutions in Data-Driven Brand Loyalty, but also a variety of other services ranging from Branding to Digital Marketing.
With our experienced MRA & EDG Certified Consultant, VKT boasts a proven track record in achieving a high EDG application success rate that grants your business up to 70% funding for SMEs and 50% for non-SMEs. So wait no longer, and contact us for a coffee chat to discover more about how you may start your data-driven journey and leverage our expertise!
Sources: